Hello all,
I just got off the phone with my good friend Bill Basler, and I don't know what he had for breakfast today but I would like to try some. The guy is a work-horse, his positive enthusiasm is almost without limits, and in case you did not know this he has a beautiful wife and six kids too, and in his spare time he runs a business!
I have rarely met a guy who continues to take the high road to do the right thing at this professional level. Quite honestly, Janet and I agree Bill is
"our kind of man".
I have seen Bill at boat shows around the country setting up a tent in order to promote the Chris Craft Antique Boat Club, here are two photos below 5-years apart, at Mt. Dora and the other at Lake Geneva. This may be fun for Bill, but I have to tell you it would be "work" for most of us.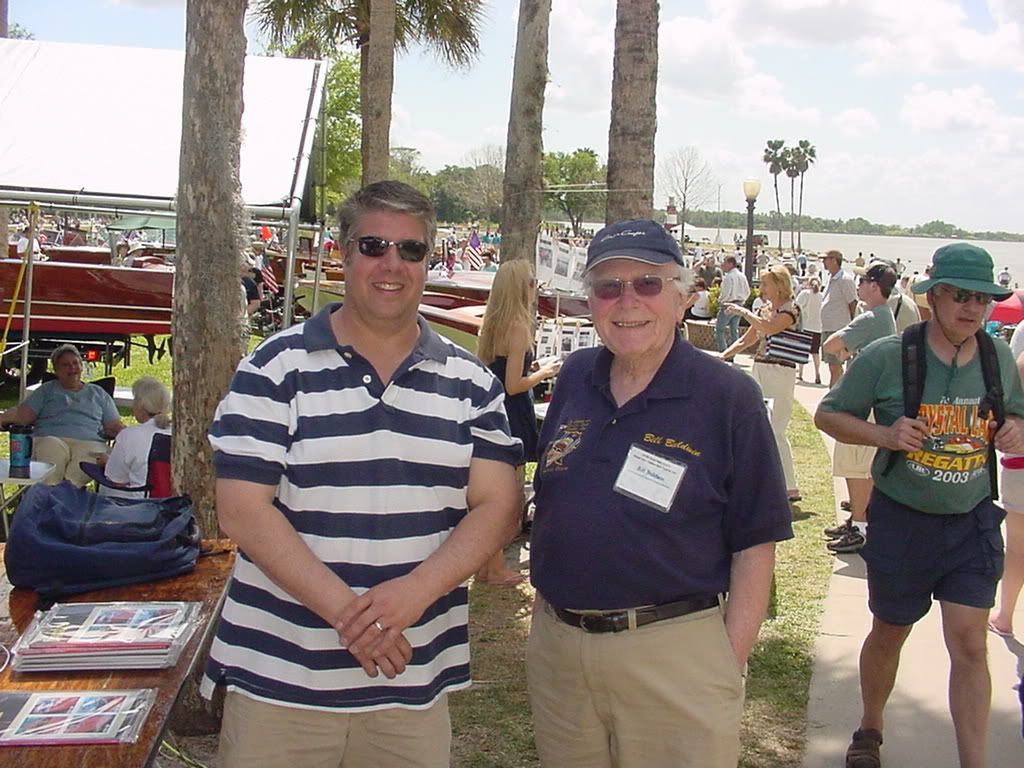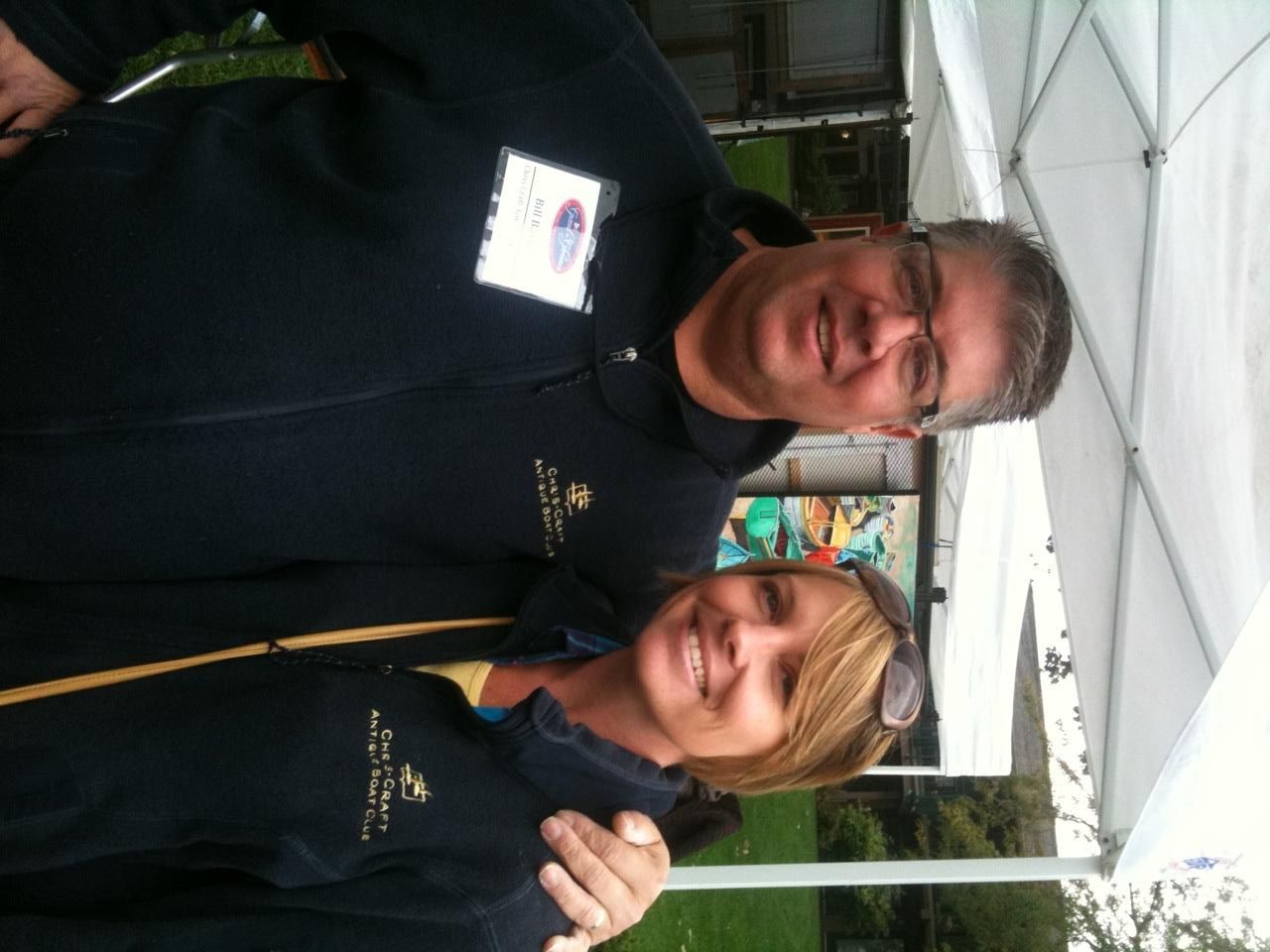 There is no telling how many thousands of hours (and personal dollars) this man has donated to the cause, and we Chris Craft fans worldwide (even those of us who like fiberglass too) are the beneficiaries. My respect runs very deep, as I have had my own hand in the past at top corporate management in business, personal publications, and experience with a variety of volunteer organizations over the last 30 or 40 years, and I know this can be extremely challenging for virtually any mortal man, and it can also be a thankless job. Those volunteer positions also cost me many thousands of personal dollars.
In the past, when I have produced something through personal time and expense, everyone seemed to enjoy it but it raised an expectation for more to come, and then I caught heck for being late for spending my own time and cash. I served on the international board at ACBS in 1984, and I am a charter member of the ACBS Dixieland Chapter, so yes I have been at a lot of boat shows and coordination meetings over the years, and this is where my respect comes from when I see someone giving so much of their personal time to share with others like me (and the membership here at CCABC). I also respect the fact that it takes a steady hand, consistancy, and I know from speaking with Bill today he is capable and committed to maintaining the integrity and viability of CCABC. Thank you Bill.
I used to think it was "all about the boats", but the older I got the more I realized the boats are special of course, but it is really "all about the people" who are the custodians of these special boats. Without sensitivity, kindness and friendships the boats are static and lifeless.
Bill, if you are reading this please know that I can speak on behalf of the Chris Craft Commander Forum, Inc. and the readership we receive from 119 countries each month; we continue to serve as a recruiting tool for CCABC, and we value what CCABC does for boating fans world-wide. We are very pleased to be associated with a group of QUALITY guys and gals (here at CCABC) that runs at such a high professional standard and tone, much to your credit, KEEP UP THE GOOD JOB BUDDY!!
Pau1 P1etcher
Nashville, TN