Guys,
This is a PERFECT EXAMPLE of how fiberglass boats can be found sitting out in the hinterlands, just waiting for someone to come along and bring them back into service.
This one is in FL near Jacksonville, just got an email this morning about it, the guy wants $450.
Here is the Craigslist link
http://jacksonville.craigslist.org/boa/3256323222.html
If you wanted a 17' ski boat, had the basic skills to work on something pretty simple, did not want to be in the business of replacing planks and tending to a wood hull, THIS might be your ticket to fame!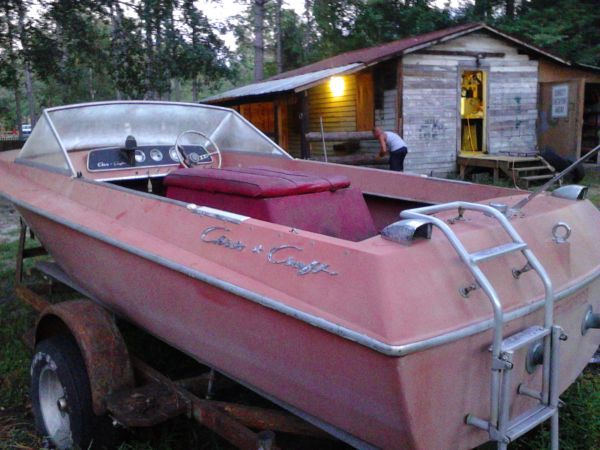 This boat has no motor, just as well because if it did the motor would most likely be trashed anyway. Therefore, this is a candidate for a replacement motor, inboard transmission, new risers, etc., and in case you have not been on ebay lately, all that stuff is regularly traded and you can get about everything you would need to bring this one back to a 50-mile-per-hour rocket.
Hope someone gets it and takes the care and restraint to do it right. On a relative scale, I would consider this one to have very good bones and to be a pretty straight-forward restoration project.
Regards,
Paul