Hi All,
In September I answered member CraigJudge's add on FaceBook Marketplace and bought his 1978 17' Chris Craft Lancer - Stinger.
What a beautiful and rare and great boat it is! I only hope I can do it justice in my restoration.
I have a great starting point because nearly 90% of the original boat is still there.
For the most part, the boat is in phenomenal condition with mostly everything there. Some of what was missing, I have already been able to replace (the 18" chrome horn on the deck was replaced with an 18" air operated train horn, (the match to the original is perfect!) and the teak foot pads on the dash leading to the the windshield pass through came from a local flea market surplus wood pile... (they match the interior teak perfectly,) and with a little milling and machining the look pretty authentic. (for shape, thickness and size).
But, what I really need is to source out the vinyl fabric to match the already near perfect interior that remains in the boat. I want to build and cover a rear bench seat set and sun lounge, which sits over the engine...
Like in this image...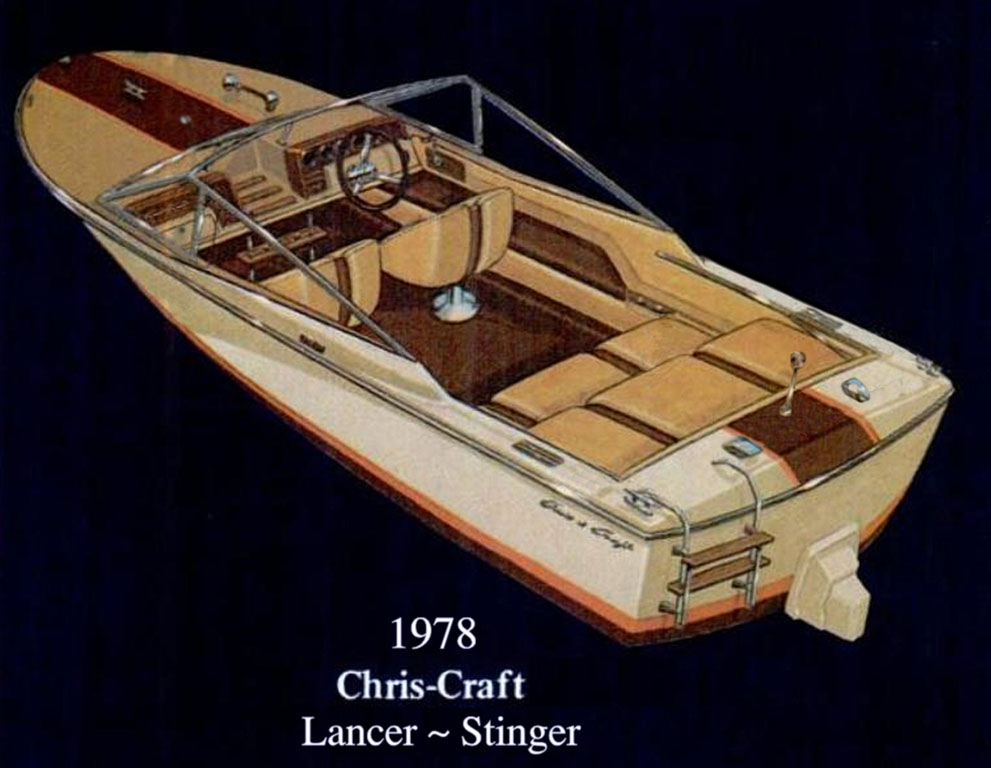 The material is a more of a Naugahyde vinyl the looks like copper/bronze. If anyone knows of a source where I can get this material, I would really appreciate a heads up!
Here's a picture of what I have now that I would like to match...